Are Car Dealerships Open On Sundays In Florida?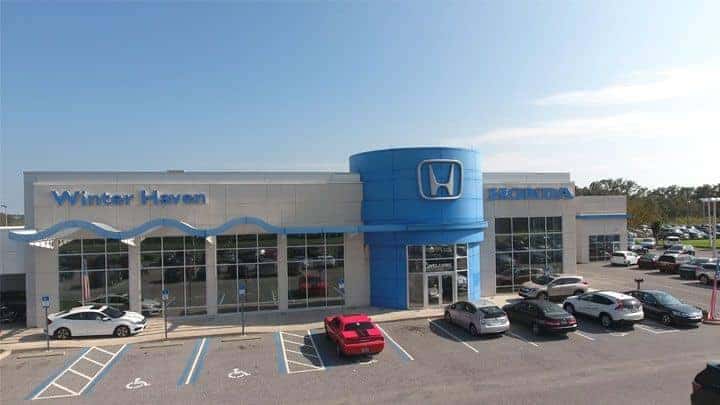 Luckily, Winter Haven Honda is not impacted by Blue Laws. However, many other car dealerships in the country are. Our Honda dealership is not one of the many states that are banned from selling vehicles on Sundays.
Why Can I Buy a Car in Florida on Sunday, but not in Other States?
The restriction that created a ban on buying or trading cars on Sundays dates back to colonial laws. The laws are often referred to as "Blue Laws". Blue Laws do not impact every state in the United States. However, the following states do not sell cars on Sundays:
Colorado
Illinois
Indiana
Iowa
Louisiana
Maine
Minnesota
Oklahoma
New Jersey
North Dakota
Pennsylvania
Wisconsin
That's quite the hefty list, isn't it? The Blue Law restrictions were initially intended to enforce religious beliefs, thus restricting specific activities. Why is this?
The idea was to ensure that nobody would be doing things like bartering or buying cars when people were expected to attend church services.
Since their creation, there have been various attempts to overturn the Blue Laws. Many dealers in the states above do oppose the ban.
Why Might Dealers in the Other States Be Opposed to Being Open on Sundays?
It might come as a surprise, but some dealers actually favor the Blue Laws while others oppose them.
Employee satisfaction and work-life balance do come into play when one considers Blue Laws. With Blue Laws in place, impacted dealerships have to give their staff members Sundays off.
If the dealership were open on Sunday, different departments would get a different day off during the week. Handling days off in this manner might conflict with spouses who are at work during the week, as well as with children who are in school Monday through Friday.
Dealers might also favor these bans because it can save them money in the long run. Sure, they're not getting full-on sales on Sunday, but they are still getting leads.
Dealerships have a very high overhead when they are open. Showrooms can get pricey thanks to heating, air conditioning, and electricity expenses. Plus, if the dealership is closed on Sunday, that's one day where salaries are not paid.
How can Florida Drivers Shop for a car on Sundays?
Because Sunday is generally a day off for people working 9-5s, Sundays often drive in plenty of online inquiries. Luckily, Winter Haven Honda is open on Sundays.
You can sift through new Honda models for sale, or take a look at our used cars and trucks in person.
You can also access instant price quotes on your current ride. You also have the luxury of walking right into our dealership and asking for the car you want!
Winter Haven Honda feels very lucky to be able to serve you on Sundays. We invite Florida drivers to check out our dealership reviews. See how well we are taking advantage of our best-car-buying day!